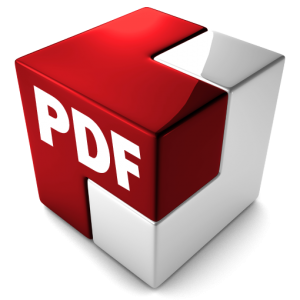 PDF ShapingUp, a

Full-blown or Free PDF Editor

 that Create,  Secure, Modify and Convert PDF
PDF ShapingUp is a comprehensive

PDF editor

 allowing you to easily manipulate and change PDF documents thanks to its many integrated tools.
Uncompromising, PDF ShapingUp is the all-in-one editor for users who want

the best of PDF without complexity and at the best price

. Its neat, ergonomic and intuitive interface has WYSIWYG features (What You See Is What You Get) which effectively guide you in your tasks using previews or live displays. PDF ShapingUp

boosts your creativity and productivity

and will be the perfect companion for all your daily work…

Cyber Monday Sales Until 12/02/2016
40% OFF ALL APLIXIO PRODUCTS using the coupon "CYBERMONDAY2016"!
03/20/2016
Because it's your "International Day of Happiness", enjoy, from 03/20/2016 to 03/27/2016, an awesome 40% discount on all our softwares and maintenance plans using the coupon "HAPPINESSDAY2016" during your purchase!
Those Are Just A Few Main Features, There Are Plenty More…
Aplixio
2016-01-28T20:35:47+01:00
Home page contains the files management functions  (documents & projects), application settings & updates and license management. Graphical themes allow you to customize the appearance and colors of PDF ShapingUp to your liking.
PDF ShapingUp Is Greatly Appreciated, Here Is The Proof …
The program includes in it all the features necessary for handling and processing the PDF files in efficient and user friendly manner and has the facility for modifying files in batch mode like merging, splitting, creating and inserting other editing tools. PDF ShapingUp definitely works easily as a PDF editor and document manager owing to its user friendly features and its suitable working and functionalities. This utility certainly can be aptly utilized in official premises.
It allows editing any PDF file and even more PDFs at the same time. Besides that, a large number of operations can be performed with a PDF file, like cropping, rotating, annotating and so on. Furthermore, PDF files can be exported to a wide range of graphical formats, like JPEG, BMP, PNG and GIF. PDF ShapingUp allows you to edit any PDF file, using various tools, in the easiest and quickest way possible.
The vast variability of tools that will be accompanying you along your paper work or homework in a single software, makes PDF ShapingUp inexpensive to the user since doesn't have to buy one tool at the time. All in one!
The ingenious PDF shapingUp, will help you edit your PDF files in single interface, and it doesn't require the installation of the Adobe Acrobat products.
Everything you can think. That is precisely what you can do with any PDF document if you use PDF ShapingUp. PDF ShapingUp is a complete tool that offers endless possibilities when working with PDF. All functions are at your fingertips in an intuitive and enjoyable interface. If you are looking for a program that does it all for your PDF, PDF ShapingUp is a perfect choice.
Le plus complet et le plus simple que j'ai trouvé. Bien que l'interface soit un peu déroutante de prime abord on s'habitue. L'auteur suit son logiciel et est très réactif. Après plus d'un an d'utilisation, je ne regrette pas ma contribution.
When you want to make the most of all the perks of PDF format, you need to find a specialized app, such as PDF ShapingUp. All in all, PDF ShapingUp is a powerful solution that can meet the requirements of all types of users, no matter their skill level.